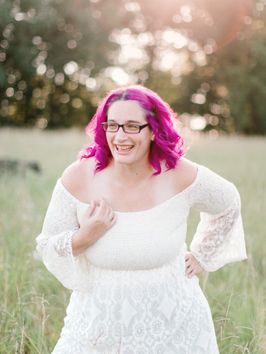 In the beginning...
Allye's musical career spans over twenty years. At a young age and throughout college, she studied classical piano and voice, performing in operas and musicals from various periods and styles. She has always inspired others with her barely contained energy and perfect pitch.
Big Sky country and the ATX Chapter
After her formal education ended, Allye packed up her Bronco and her big fat cat and headed out west to teach Montana's next generation of musical hopefuls how to sing, march, play music and be awesome. This took one year.  After conquering that frontier, Allye headed down to Austin, Texas (Hook 'Em, ya'll) and for several years brought her smoke-and-brandy stylings to bear on the live music scene that is so particularly rich and vibrant down there. During this phase, she sang lead vocals for The Pacers, one of Austin's favorite party bands of the last decade—specializing in rock and Motown covers. The last couple of years in Austin Allye grew more experimental, performing as the lead vocals in a blues/jazz trio at smaller venues all around the city, developing her own improvisational style and creative sound.  One local writer called her voice like "warm caramel on cool glass."
Bluestone and the Farey boys
The next big move landed her in the Pacific Northwest—where she was soon  performing all over the region, from Portland and Seattle to Walla Walla and Coeur d'Alene. Touring with Bluestone, Allye hit her stride—playing over 100 live shows and festivals in one year. There was much rejoicing.  Bluestone consisted of John Farey (John Farey Group, Zero, Soundhole and Sly and the Family Stone) as well as his son, Joe Farey (Layovr - formerly The Fire Department). Together, they were able to release an album before Life saw fit to call Allye to move again—this time back east to Ohio. 
The A.R.T.
In Ohio, Allye teamed up with Scott Kitchen and Mark Hendershot to form the Allye Ratledge Trio.  They took popular and familiar songs, breaking them down into an acoustic style with their own fun twists and surprises.  The Allye Ratledge Trio was a fun project for all to enjoy. 
AB the acoustic duo

Previously, Allye teamed up with Steel House Studio's Brandon Allshouse in Rome, GA to bring an "Unplugged" experience to the Northern Georgia area with their duo, AB. With Allye on vocals and keys and Brandon on guitar, they brought their own acoustic arrangements of well known songs, guilty pleasures, and jaunty jingles. 
The Babes  
Life also decided there needed to be two more Superstars under Allye's wing. Her two daughters (10 years old and 9 years old) were born back to back and are beautiful and absolutely perfect.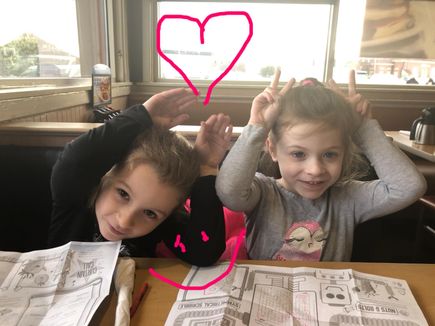 Maddy James and Maggie Mae
Inspirations and mad respect
Allye counts her girls among some of her greatest inspirations—along with Dolly Parton, Trisha Yearwood, Martina McBride, Beyonce, Elton John, Freddie Mercury, Tom Waits, Kimbra, Adele, Nicolle Galyon, Linda Ronstadt, Renee Fleming, The Staves, John Farey, Georgia Middleman, Gary Burr, Laurice Lanier, Craig Terry, Jane Monheit and the Indigo Girls of course. Also, my parents are pretty rad, too. 
Allye always finds the time to mentor aspiring vocalists/musicians and will forever be interested in collaboration with her fellow travelers, whether it be to jam, jaw or write jingles. Allye says none of it would be possible without the love and support of her devoted husband, Jbird, who (you may have guessed) is awesome.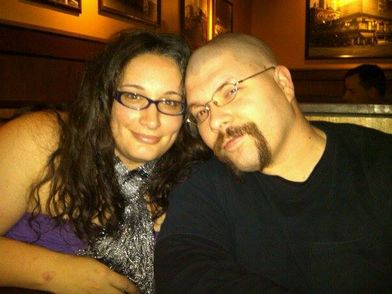 We are an acoustic trio bringing our own flare on fun arrangements of familiar and popular tunes spanning across the pop, blues, folk and country genres for your listening and dancing enjoyment. - See more at: http://www.allyeratledge.com/index/#sthash.psUKNQd7.dpuf
We are an acoustic trio bringing our own flare on fun arrangements of familiar and popular tunes spanning across the pop, blues, folk and country genres for your listening and dancing enjoyment. - See more at: http://www.allyeratledge.com/index/#sthash.psUKNQd7.dpuf