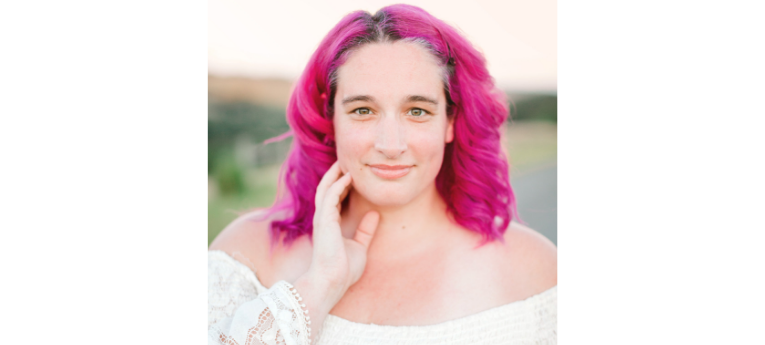 If there is one thing I'd want for anyone to remember from this recap, it's that the journey is always worth it. In the end, the lessons from our journey are all we have.  Without failure, there is no growth. This past weekend, I participated in an event called Dream Night Talent Search. It was held in the small, but mighty, town of Ashland, KY. What an absolutely gorgeous area! The theater was incredible - Paramount Arts Center.  WOW. The acoustics were pretty stellar and just the ornate vibe of the decor was inspiring. THANK YOU P.A.C for having us and allowing us to perform for on your delicious stage. 
The sound crew. 
I'm a bit high maintenance. I can't help it. It's just who I am. The sound crew was absolutely top notch. They quickly and efficiently brought on and broke down my keyboard (that they supplied…) on the stage each time I performed.  I was the only person that used it. So, with that, I'd like to say that I appreciate the sound crew at the P.A.C. Thank you for putting up with me, and for making me feel and sound like I was sitting smack dab in the precious circle at the Grand Ole Opry. It was truly a moment I won't forget. Very grateful. 
The talent. 
I am pretty sure that there is some radiation in the water up there in Ashland for I have never been surrounded by so many talented people as I was in Ashland (what are you people feeding  folks up there?). It was truly inspiring. If what I witnessed was where the future of performance is headed, then the future is in good hands. I look forward to being on the front row of all of their performances when they "make it."  My mind is still blown.  
All the feels. 
The raw emotion expressed by these singers … holy crap. I felt like they somehow creeped into my little pocket of feelings that I keep tucked far away from public view and had it completely dissected on a table and put on display like a buffet.  When I tell folks I am doing a talent contest, they ask me why I do it. For me, I do it for inspiration. I feed off of people and their energy — think of me as a leech… but in a good way. Being around inspiring talent, (selfishly) reassures my purpose in the world.  It keeps me on my toes and reminds me that there are other folks like me, who crave the stage. People who desire to convey more than just a perfect note, or perfect performance. Music helps to heal and music helps to communicate (Kodi Lee on AGT anyone? Incredible). You just never know how one performance will affect a person.  To all the performers from this past weekend, please know that I heard you. I felt you. I see you. Don't ever stop. 
Yes. Dream Night Talent Search is a contest. There are going to be "winners."   But it's much more than that. It's a place to ask questions, to make contacts, and to seek advice. The judges take their time with each of the performers and they make themselves available to all the contestants.  That in itself is invaluable. 
For those well versed in Allye history, you may remember back in June, I participated at the same event in my beloved Rome, GA. I came out of that event with a plethora of knowledge that I didn't have before (and we just barely scratched the surface while we were there).  I saw amazing performances, heard incredible mentoring, and got some serious social media advice from Ms. Wendy Kay (the creator/director/#bosslady of Dream Night and of Utopia Artists) and Mr. Bernard Porter (CEO of PCG Universal. He's literally the Tony Stark of the Artist Development world.  Look him up, y'all.) In the end, I won my category at that event. It was a very fun ending to a very busy two days. This past weekend, I went back again to Ashland, KY. I made the top 20. However, I failed to get into the top 10. Yes, I was bummed as anybody would be. I would have jumped at the chance to have performed at least one more time on that incredible stage at the Paramount Arts Center. Alas, it wasn't my time and that's ok. In the end, I got to witness category three winner, Robin Mullins, sing "Sweet Dreams."  This was a version that would have absolutely made Patsy Cline proud in every way. I soaked up EVERY SECOND of Holly Forbes' rendition of Natural Woman…. And wish it hadn't ended. Believe me when I say, she is going to EXPLODE onto the music scene. Right now, as you are reading this, go download her new single, "All Day." It's my jam and it will be yours, too. Lastly, we were all left with our jaws on the floor after Srushti Grubbi blew the roof off the P.A.C with "I'm Telling You." She was absolutely one of the most incredible singers I have ever seen… and she's only 13 years old, y'all. I am in awe of you, Srushti!  Cannot wait to see what you do next! Go YouTube all these singers…. Support them… Watch them.. Buy their music. I'm so pumped for their future! 
Special thanks.  
I've got a lot of exciting things on the horizon and I am better prepared for those opportunities because of programs like Dream Night Talent Search.  If you are a performer and find yourself in an area or have the means to travel, check out this awesome program. They hold several events each year. (Students, I'm looking at you!).  If accepted, it's a free two day mentoring/master class in the music industry with a competition mixed in. Thank you to all the judges who were on hand at the events I participated in: 
The Director/Creator/#bosslady of Dream Night Talent Search:
Wendy Kay  - You are a treasure, Wendy.  
Rome, GA panel of judges:
Bernard Porter
Landau Eugene Murphy, Jr. 
Dale Roberts
Ashland, KY panel of judges:
Debi Lewin
Julie Reeves Davis 
Chad Gentry
Tracey Michael-Baumgard
As I always say, you don't know what you don't know.  I'm better for knowing all of you and soaking up any advice you are willing to share.  Thank you for your time and expertise.
Next up. 
The hustle never stops nor do I want it to. I'm busy writing writing writing!  I joined the Nashville Chapter of NSAI and looking forward to participating with them and some upcoming events. I'm finding my tribe in my new home of Clarksville, TN and I just dropped my fourth cover single, "Gravity."  I also have some exciting opportunities that I can't really talk about at the moment — but will when I am able! In the meantime, for all you Nashville folks or any of you from afar that would like to collaborate, please reach out.  I'm always ready and willing to toss in some harmonies, or any vocals you may need! If you need a background singer or harmony at a show, call me. If you want to sit down and co-write, let's do it. Nashville folks, I'm only a jump down I-24.  I look forward to seeing you soon and often.
Life is too short to not do the one thing in your life that you know you are here to do.  I'm gonna keep reaching for the stars. I'm not asking for the moon, just a ship that will take me there.  :-)  If you are reading this, thank you for being a part of my journey. The journey is always worth it and I'm grateful that our paths have crossed.